Patricia has a long track record of service in the communities in which she has lived. She first ran for Portage City Council in 2009, as an advocate for change, after she and her husband successfully won a property tax case against the city. After learning a great deal about Michigan Property Tax Law and Assessing, she realized the unfair accessing practices, which she incurred, were widespread throughout the city. It was this issue that propelled her to first run for office. Patricia has fearlessly taken on many issues within City Hall to make it a better community for all to work, live and play.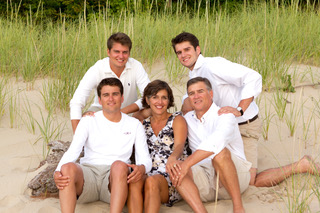 Married 32 years to Bob Randall
Mother of three sons ages 26,27,28
BBA in Finance from WMU
Work experience in banking and the mortgage industry
Master Gardener
Avid Tennis player at the YMCA
Road Cyclist – Member of Kalamazoo Bike Club
Appointed and elected to the Mattawan School Board
Elected to Portage City Council 2009, 2011, 2015
Boards/ past & present
Discover Kalamazoo Advisory Board
Kalamazoo Environmental Board
Catholic Charities
Kalamazoo County Public Art Commission
Thomas More Parish Board
Mattawan Board of Education
CHUM Food Bank Gardener
Contact Information:
Email – rprandall@sbcglobal.net
Phone – (269) 324-7779
Slogan: Citizens first. Always.
Delivered:
Fair Property Taxes: Uniform and equitable
Lowered Millage: Eliminated waste and redundancy, cultivated a healthier business environment to encourage growth
Expanded services: single stream recycling, leaf and brush pick up, summer entertainment series
Upgraded Technology in City Hall to ensure continued transparency, efficiencies and savings
Improved our neighborhood streets: more funds allocated to address aging infrastructure
Forward Focus:
Reduce millage thru growth
Expand Senior Center via private funding
Promote and preserve our Parks/Arts